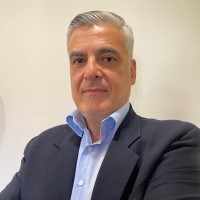 Master of Science in Computer Science from La Sapienza University in Rome (Italy) is a consultant and researcher with more than 30 years of international experience in information and communications technology (ICT), with a particular emphasis on systems engineering, software engineering, and cybersecurity.
Energy&Utility, Telecommunications, and Defense are some of the major industries for which I provide consulting services for their IT/OT projects due to my extensive knowledge and expertise of their requirements, business, and technical processes.
My distinguishing capability is the design, planning, and supervision of the implementation of resilient and secure complex and mission-critical systems.Result-oriented, team player, and effective communicator at any organizational level and role as executives, technical, and business.Please visit my LinkedIn profile for more information about my professional life and, if possible, connect with me and leave a comment.